Who are we?
Created at the end of 2018 by ANSM and CNAM, EPI-PHARE carries out, pilots and coordinates pharmaco-epidemiological studies using complex and massive data from the French National Health Data System (SNDS) to enlighten public authorities in their decision-making.
The creation of EPI-PHARE
For independent, informed and fast decision-making in the field of safety of medicines and other health products, public authorities need to rely on autonomous and responsive public expertise in pharmaco-epidemiology and health safety, capable of carrying out the necessary studies.
With their recognised competences and their ability to routinely carry out pharmaco-epidemiological studies based on the complex and massive data of the French National Health Data System (SNDS), the French National Agency for the Safety of Medicines and Health Products (ANSM) and the French National Health Insurance (CNAM) thus created the EPI-PHARE Scientific Interest Group at the end of december 2018.
Members of EPI-PHARE
EPI-PHARE is headed by Pr. Mahmoud Zureik (University of Versailles Saint-Quentin) and mobilizes strong expertise in epidemiology, biostatics and data-management from ANSM and CNAM in a single location.
EPI-PHARE also has support functions directly attached to the Management Committee (a scientific coordinator and three assistant managers) and welcomes interns, doctoral students and post-docs alternating with their research structure.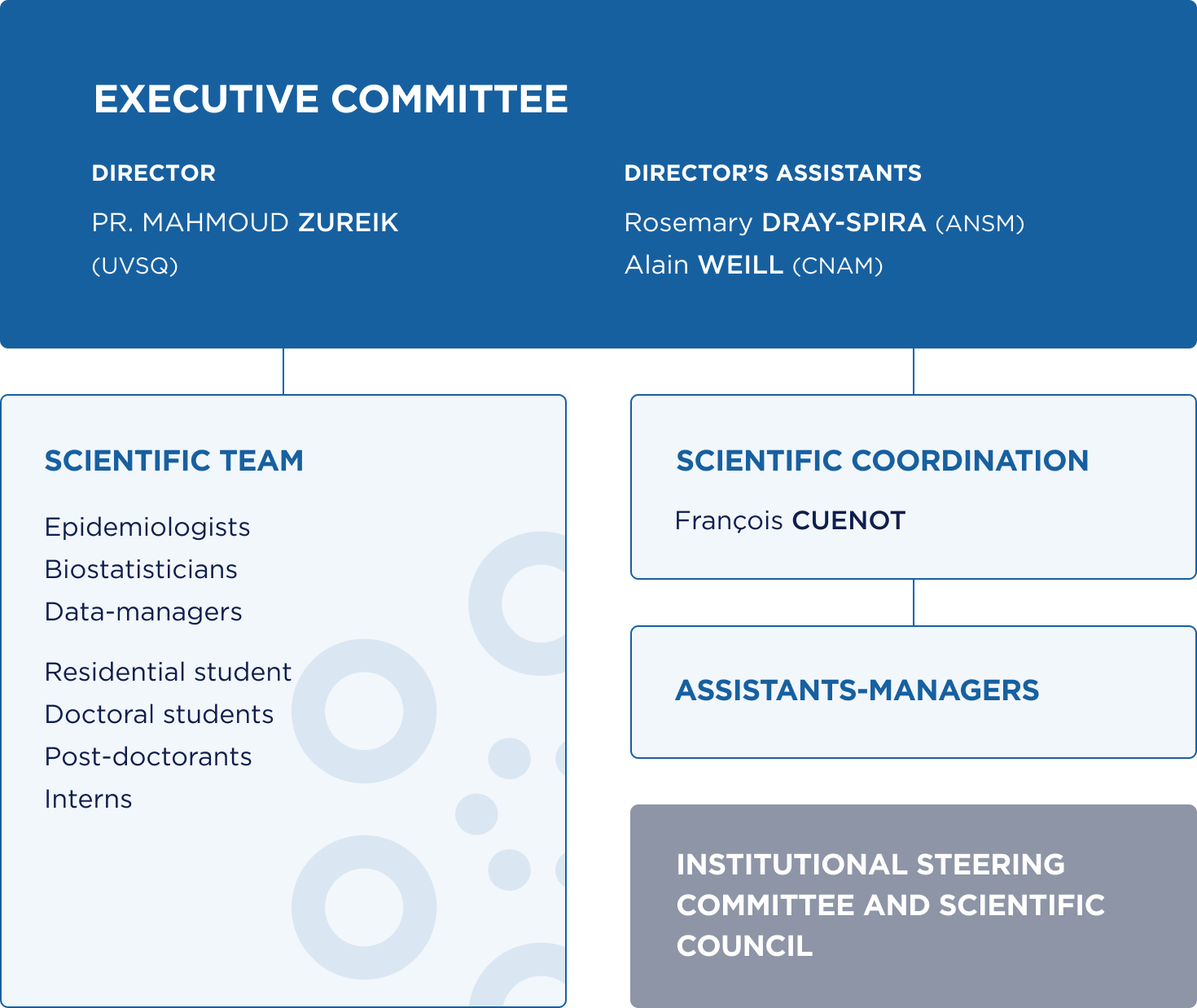 List of scientific articles and communications from EPI-PHARE
Find all the bibliographical references of scientific articles and communications from EPI-PHARE